Tim Peake had always dreamed of going into space but, in his words, 'he never really considered it a possibility'. He remained fascinated with flying, however, and first trained to be a pilot in the military, logging in more than 3,000 hours before going on to become an astronaut.
For this important step, he was chosen to take part in ESA's screening process from more than 8000 applicants, which consisted of intelligence and skill tests, as well as personality and health exams. He was eventually selected and began a 14-month long training period, in which he also had to learn how to speak Russian.
During his mission, called Principia after Isaac Newton's text on physics that describes the main laws of motion and gravity, Naturalis Principia Mathematica, Peake will work on science experiments that cannot be performed anywhere on Earth. In 24 April 2016 he will also run the London marathon from a treadmill on the ISS – usually astronauts are required to exercise two hours a day to prevent bone and muscle loss.
But just how different is life in the International Space Station? Astronauts still have to take showers and brush their teeth, all the little things we do here back in Earth. We take these routines for granted, but they're very different up in space, where there's no gravity. Astronauts have to adapt to these conditions and modify simple tasks in order to be able to even perform them.
For example, a normal shower wouldn't work in the ISS because the water drops cannot fall in a straight line to the ground, as they do here, given that the gravity on the space station is microgravity, the notion that people and objects appear weightless (or, as is more commonly referred to, zero gravity).
So Tim Peake needs to have a 'space shower' with cold water and disposable cloths. To wash their hair, astronauts use a shampoo that was created for hospital patients who couldn't shower, since it doesn't need to be rinsed off.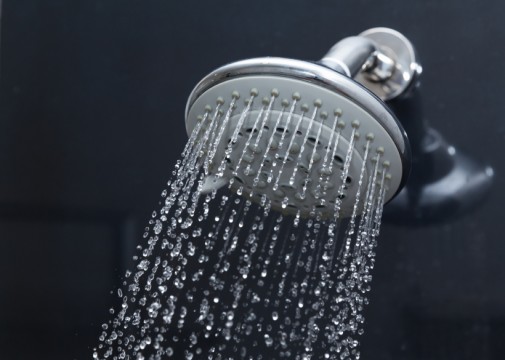 As for sleeping in space, because there's no up or down but there is microgravity, astronauts are weightless and able to sleep in any orientation. But given that they can simply drift off and bump into things, they need to attach themselves to the wall and sleep in small individual cabins. Apart from this element, sleeping in space is pretty much the same as sleeping here on Earth. Astronauts might choose to stay up late to stare out the window; they can dream and have nightmares and even snore.
Tim Peake is extremely active on Twitter, posting videos and selfies of daily life in the ISS, like doing household chores or eating rehydrated scrambled eggs. He intends to inspire future scientists, especially children, to become astronauts. Peake is due back on Earth on 5 June 2016.
No matter where scientists are, in space or with their feet firmly on the ground, they still need the right equipment to make science happen. Here at Edulab we offer all the scientific laboratory supplies you need to conduct your experiments, and if you have any questions about our products don't hesitate to contact us or give us a call on 01366 385777. You can also follow us on Facebook for our latest news.