Selecting your Centrifuge Tubes
Centrifugation is a widely used method for separating fluids as required for laboratory analyses. In most cases, whether they are blood specimens or experimental preparations such as molecular biological samples or monoclonal antibodies, there is a huge cost attached to the specimen. Selecting the best centrifuge for the job is a critical part of preserving your specimens and getting optimum results. Here we take a look at various factors to help you make your decision…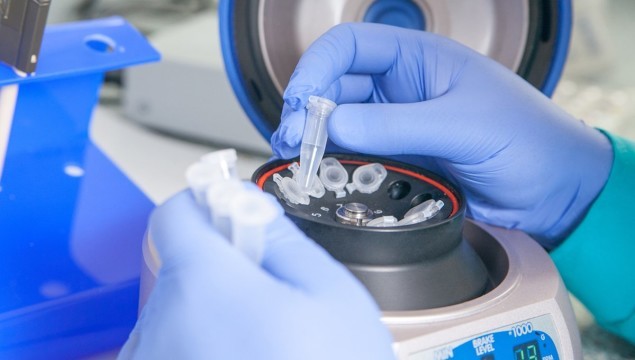 Sterile or Non-Sterile?
Although centrifuge tubes are produced at high temperatures this is no guarantee of sterility. Don't assume your centrifuge tubes are sterile, ensure you check the specification carefully before use. Various methods are used for producing sterile tubes, and in all cases, it is good practice to keep the tubes in an aseptic environment once the pack has been broken.
Racks
Generally, sterile tubes are provided in styrene racks. This makes it easy to keep them in a sterile area and use efficiently. Where sterility is not a requirement it is more cost effective to buy centrifuge tubes packed in a bulk of say 50 tubes per bag.
Relative Centrifugal Force
Manufacturers will provide a RCF rating for their tubes. RCF is a more important rating than RPM as RCF takes the gravitational force into account whereas RPM only takes into account the spinning speed of the rotor.
Centrifuge Tube prices vary significantly according to specification. It is important to match the specification with your requirement for best results and cost effectivity. High volume users can benefit from significant savings over time by not using over specified tubes.
Fill Volumes and Sizes
Overfilling, as well as under filling, centrifuge tubes can result in the tubes bursting or collapsing during spinning. It can also result in leakage. Leaks during centrifugation can result in aerosols of contaminated fluids which of course potentially pose a health hazard.
Manufacturers will provide details on correct fill volumes.
It is also important to ensure that the size of the tube is compatible with your centrifuge rotor. Manufacturers can provide adapters of centrifuge heads to accommodate different tube sizes.
Material Compatibility
Selection of the material of which the tube is made is very important. Some substances will attack the centrifuge tubes and manufacturers should provide guidance on the resistance properties of their products to help with this. Polypropylene is widely used for centrifuge tube manufacture, being resistant to many substances and holding excellent durability properties. Polypropylene can be successfully autoclaved, is resistant to many organic solvents, and is ideal for high-speed applications. If there is any doubt as to the compatibility, we strongly recommend a trial before centrifugation.
Other materials used for centrifuge manufacture include Polyethylene (PET), Polyallomer (PA) and Polycarbonate (PC.)