Stephen Hawking is arguably the most intelligent man on the planet.
Widely regarded as one of the most brilliant physicists to have ever lived, Hawking is a scientific tour de force!
In the latest instalment in our continuing series on giants of science, we're going to take a closer look at this inspiring scientific figure and how he has contributed to our understanding of, well, everything!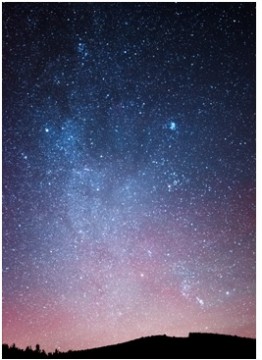 The Early Years
Born on the 8th of January 1942, Hawking expressed a strong interest in the mysteries of the universe from a young age. And this was a fascination that would only grow with time.
Despite his father's wish for him to pursue medicine, Hawking instead chose to study natural sciences at Oxford University. After graduating with a first, he later moved to Cambridge where he embarked upon a PHD in cosmology.
But in 1964, just after his 21st birthday, Hawking was diagnosed with ALS - amyotrophic lateral sclerosis - a form of motor neurone disease.
Doctors initially expected that he would not survive longer than two years. Yet Hawking was not to be defeated, and defied the odds to continue his work, developing a career as one of the world's leading theoretical physicists.
Notable Discoveries
It was not long before Hawking made a name for himself in the world of cosmology. During the 1970s he discovered that black holes emit thermal radiation - a finding that has been described as one of the most significant contributions to 20th century physics.
Hawking has also attempted to tackle some of the biggest questions in the field of physics, and has applied his work on black holes to develop a number of theories regarding the big bang, the origins of our universe, and the nature of time itself!
In addition to publishing papers in leading scientific journals, Hawking has also made a number of attempts to make his work accessible to the public too.
To date, he has published a number of books including A Brief History Of Time, which became an international bestseller.
Awards
Throughout his career, Hawking has been awarded a number of prestigious awards and accolades.
To date, he has achieved 12 honorary degrees and received many awards, medals and prizes too. He has also held the position of Lucasian Professor of Mathematics at the University of Cambridge - a post previously held by the likes of Isaac Newton!
Remarkably, all these achievement were made in spite of his deteriorating physical condition. And to this day, Stephen Hawking continues to be one of the most brilliant minds in physics.
Here at EduLab we're passionate about science, and love to celebrate the achievements made by pioneering scientists such as the legendary Stephen Hawking.
We supply a wide range of scientific laboratory supplies, from chemistry equipment to physics utensils - perfect for discovering your own inner physicist!
Want to know more? Then don't hesitate to contact our friendly team today by giving us a call on 01366 385777.