At Edulab we pride ourselves on being focused on the provision of high quality laboratory supplies. However, when writing our informative blogs we like to create something that isn't only interesting, but will keep you entertained, and with the announcement of the Ig Noble winners, we couldn't help but fill you in.
The Ig Noble awards are essentially a spoof Noble Prizes for "improbable research", and they celebrated their 25th anniversary this year. Held at Harvard University, the winner of the Physics Ig was from Georgia Tech, and made a pretty interesting, if a little bizarre, discovery.
Urine for a Shock
Through analysing high speed video analysis, the researchers modelled the fluid dynamics of mammals' urination and found that any weighing more than 3kg took roughly the same amount of time to empty their bladder! 21 seconds, to be pee-cise.
The wee-searchers tested subjects in the form of cows, goats, elephants and even rats; they found that the results for the larger animals differed from the smaller, with the larger urination lengths being around the 21 second mark. The fact that size seemed to play a part in the length of time each took to urinate shows a notable and consistent "scaling law".
Conversely, the rats only took a mere fraction of a second. Whilst this sounds like a bit of frivolous research, it does actually have implications towards the use of animals in urinary health studies, with rats now highlighted as an unrepresentative option.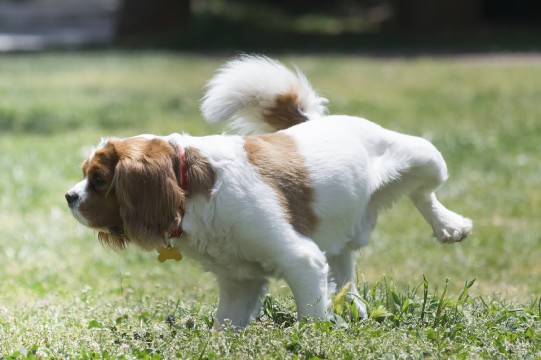 Other Wee-nners
In the same way the Nobles honour a plethora of industries, as do the Ig Noble awards, so let's take a look at the some of the other winners!
Chemistry
The University of Western Australia invented a chemical recipe which can partially un-boil an egg.
Literature
Max Planck Institute for Psycholinguistics discovered that "huh?" appears to exist across the entire range of human languages.
Management
The Singapore Management University found that numerous business leaders developed a keenness for risk-taking after experiencing a natural disaster in childhood where they suffered no personal loss.
Wee-conomics Economics
The Bangkok Metropolitan Police offered their police extra money if they refused to take bribes.
To find out some of the other success stories, take a look over at the website; you are bound to learn a thing or two!
Whilst some of the areas researched seem a little unusual, there will no doubt be some future implication, no matter how slight, on the potential future of each particular avenue. We salute the commitment to their cause and the insight that these individuals will have needed to conduct such fantastic research. At Edulab we love such innovation. Each of these people have shown that there is always something to learn, no matter how small or seemingly innocuous that something is!
Before you get started on your groundbreaking research, you're going to need some reliable equipment, so give us a call! If you would like to speak to one of our friendly team, don't hesitate to contact us on 01366 385777; we want to see your name on the Ig Noble list next year!