The gender balance within STEM industries is slowly improving, but at the moment the percentage of women still sits at a disappointingly low 13%. Luckily, many different people have taken the cause to heart, aiming to get girls engaged with STEM subjects at a young age and ensure that they are aware of the many options that are available to them.
Typically, the lack of women in STEM industries is blamed on bad communication at school and college level – girls typically are given less information about the maths and science careers which might be available to them. Lots of groups have worked to address this within the educational setting, and it has been fantastic to read about their successes in recent news – however, there have also been some other more creative solutions which aim to ensure that girls are offered as much scientific stimulus as the boys are!
One of the things which has been getting the most attention recently is a new Netflix show called 'Project Mc²', which sees a team of female high-school spies using their science and tech know how to solve problems and therefore puts STEM skills centre stage – something which we rarely see in a show aimed at the female pre-teen market.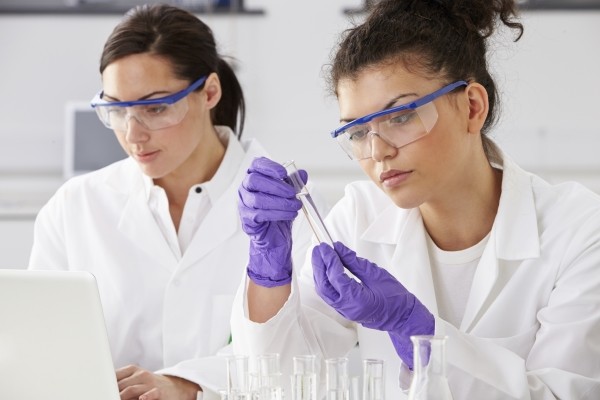 And it doesn't end there, as there has also been a line of 'Mc²' dolls released to tie in with the show. In the wake of controversy about science toys being all too often marketed exclusively for boys, these dolls are a refreshing change – and it's also nice to see a range which shows that girls can be interested in both STEM experiments and style; 'Mc²' shows that there is nothing mutually exclusive about these separate areas of interest.
Best of all, the dolls come equipped with their own mini experiment kits, each one focussing on a different area – science, technology, maths or engineering. This means that the children who play with them aren't just being exposed to positive representations of female scientists, but also getting the opportunity to incorporate real STEM skills as part of their play, nurturing existing interest in the subject.
Girls and boys alike, it's crucial that we keep inspiring our young people to maintain an interest in such an important area of education, ensuring that we have the talented mathematicians, scientists and engineers that we'll need in the future. Here at Edulab we play a vital part in that process, providing the laboratory supplies and consumables which can be used within the classroom. To discuss the supplies that we have available, or place your order, please don't hesitate to get in touch today, online or at 01366 385777.