At Edulab we don't just specialise in the provision of Physics, Chemistry and Biology equipment, we like to keep our stethoscope to ground of advancements and rumblings from the world of science. Recent remarks to hit the newsstands came from physicist, Dame Athene Donald, who feels that the gendering of toys throughout a child's development are having a negative influence on the child's later academic choices.
Gendering from Birth
The professor of experimental physics at Cambridge University believes that the way that the toys are marketed to emphasise love and magic rather than science and engineering leads to generally passive play. In doing so, Donald states how parents are failing to encourage their child to use their imagination and develop their creative skills.
Discussing the developmental impact on children's later educational choices, Donald elaborates, "There are people who think what children do at four is irrelevant to their A-level choices, but I'm not so sure. The evidence suggests that many children make up their minds, certainly about what they don't want to do, around the time they go to secondary school."
Donald goes on to state that typically gendered work experience placements are conducted lazily, with girls finding themselves conducting work experience in occupations such as hairdressing while boys tend to gain work experience in a more practical and engineering orientated role, like a local garage.
Planet Discovery
Tom Wagg was one such boy, and was granted somewhat of a more prestigious work experience, when he attended Keele University. Quite fantastically, he was studying star data collected from the Milky Way and stumbled across a new planet! Through spotting a small dip of light – which can occur as a planet passes in front of a star – he set scientists off on a discovery to find out exactly what it was. Skip forward two years and his discovery is confirmed as a planet 1,000 light years away from Earth.
Professor Coel Hellier, leader of the Wide Angle Search for Planets (WASP) project, stated that it was easy to train Wagg to look for planets as he had a keen interest in science, selecting Keele due to their research into extra-solar planets.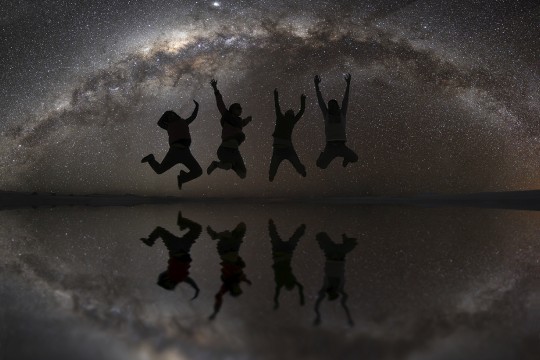 We're sure Wagg's selection wasn't based on gender, nor was he likely to be selected over female applicants, but Donald's words and Wagg's discovery certainly provide food for thought when it comes to gendering in the modern world. It is certainly hard to deny that on the surface there is a gender inequality when it comes to sheer statistics, but as to the cause... nature and nurture can be hard to distinguish between.
If you're interested in science, you're fine with us! And if you're not... well, you're missing out! We have some fantastic offers and science equipment and products available, suitable for people of all genders, so if you would like to stock up on some essential science equipment, give us a shout. You can contact us on 01366 385777, where one of our friendly team will be eagerly awaiting your call.