A laboratory can be a hazardous place; working with chemicals, bunsen burners, glass and other potentially dangerous equipment raises many health & safety concerns not to be taken lightly. But there are precautions we can take by using safety equipment, and in this blog post we aim to list the essentials that every laboratory needs to be safe:
#1 Lab Coats
Any mad scientist wouldn't be complete without their trusty lab coat: Typically long-sleeved, white, knee-length coats made of cotton and polyester or other naturally absorbent material; not only are lab coats the epitome of laboratory clothing, they are also an essential piece of safety equipment, helping prevent liquids or other dangerous chemicals or particles from contacting clothing or skin.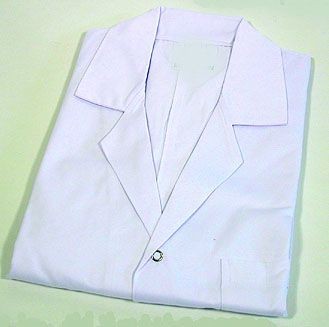 #2 First Aid Kits
Arguably an essential piece of safety equipment for any environment; a good first aid kit should contain everything needed to treat non-serious accidents:
Bandages;
Plasters of varying shapes & sizes;
Sterile eye pads;
Wound dressings;
Disposable gloves;
Safety pins; and
Antiseptic wipes.
As the lab is such a hazardous place, we recommend checking the date and stock of each item in your first aid kits weekly, replenishing any used items or any past its usage date.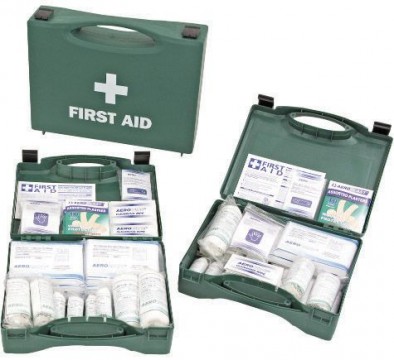 #3 Disposable Gloves
Essential when handling dangerous chemicals; disposable gloves are as their name suggests, only good for 1 use. This helps prevent the spread of bacteria or whatever chemical or substance you happen to be working with. We also recommend you wash your hands after using and disposing of them, just to be sure anything potentially harmful has been removed.
Disposable gloves come in different sizes, ranging from XS to XL, so be sure to get the size that's right for you. They are also available in many different materials; if you're allergic to latex, there are latex-free options made of nitrile and other materials available.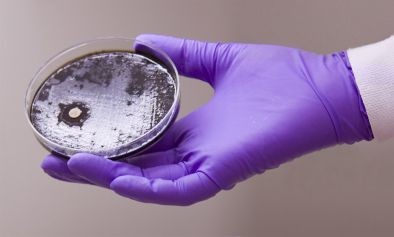 #4 Safety Goggles
Eye are one of the most sensitive parts of your body, so protecting them when working with chemicals, vapours, particles, or any dangerous liquid is a wise idea. Safety goggles provide a reliable barrier between your eyes and the rest of the world, allowing you to carry on with your project.
Ideally, safety goggles should be comfortable to wear without causing any issues while fitting properly around the eyes, allowing for movement without rubbing the skin.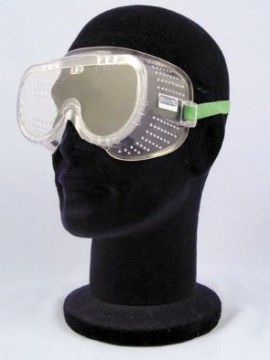 #5 Fume Cupboard
An essential piece of equipment for any laboratory working with noxious gases; a fume cupboard is a large piece of safety equipment that is used for drawing out fumes. They have a glass window that can create a small opening to allow for potentially dangerous experiments to be carried out inside of it whilst protecting the user from chemical splashes, dangerous fumes or flames.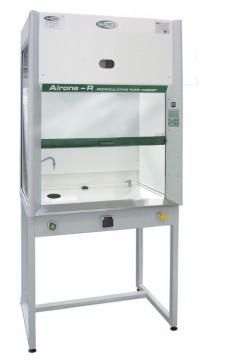 #6 Fire Extinguisher and blankets
As with the first aid kits; a fire extinguisher is arguably an essential piece of safety equipment that should be present in any environment. There are a few different types of fire extinguishers; generally, laboratories will require a few different kinds in order to combat different types of fire. The best information on fire extinguishers can be found on the Fire Safety Advice Centre's website.
As well as extinguishers, Fire blankets are also an essential piece of safety equipment. These blankets cut off the fire's source of oxygen, helping to kill the flames without needing to spray an extinguisher, potentially damaging any nearby chemicals, particles or equipment.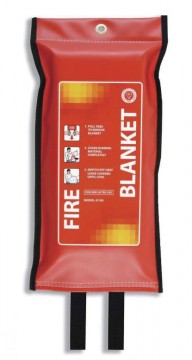 Buy Laboratory Safety Equipment Online
Here at Edulab we stock a wide range of safety equipment suitable for laboratory use: