Some say that British people love to complain about the weather. It may be an unfair stereotype – we do know other topics of conversation – but when we suffer extremes of weather in our usually-fair island, it's pretty fair to talk about it!
Although back in October we reported that 2015 looked set to be the hottest year on record globally, for the UK it was a fairly average year – except at the end. December was both abnormally warm and unusually wet – something many in the North noticed as rivers broke through their doors.
A Warm and Wet Winter
According to early provisional statistics from the Met Office, the average mean temperature for December 2015 was a balmy 8.0°C, shattering the previous record of 6.9°C in December 1934 and putting temperatures closer to what we'd expect in April or May. At 4.1°C above the long-term average for the month, this is the largest such anomaly recorded for any month since 1910.
As for the rainfall – well, just ask the residents of towns like Appleby in Cumbria and Hebden Bridge in West Yorkshire. Storm Desmond at the beginning of the month shed unprecedented amounts of rainfall over Lancashire and Cumbria, causing rivers to break their banks and thousands of homes to lose power for several days. Storms Eva and Frank added to the misery, with some properties getting flooded out three or four times in quick succession.
It was the wettest December on record for both Scotland (333.1mm) and Wales (321mm); the North West of England saw record breaking amounts of rainfall, but central and southern England were closer to average, making it overall the second wettest December on record for the UK as a whole.
Causes
There are many possible causes for weather extremes; two of the prime contenders are global warming and a phenomenon called El Nino, which may in fact be connected. Global warming – the effects of climate change caused by carbon dioxide emissions – is thought to have increased the occurrence of the El Nino effect, which causes warming in the Pacific Ocean. This in turn affects weather across the world.
Past Extreme UK Weather Events
Although as a whole the UK's weather was quite average in 2015, it did have some notable extremes; alongside the extremely wet and warm December, we also had the hottest July day recorded, with temperatures reaching 36.7°C at Heathrow Airport on the 1st.
2014 was exceptionally stormy; at least 12 major winter storms occurred between mid-December 2013 and February 2014, making it the stormiest winter in 20 years.
2013 saw an unseasonably cold Spring; it was the coldest March since 1962, with snow falling across northern Wales, northern England and south west Scotland and lying well into April.
2012 saw a sudden shift from drought to heavy rainfall – much of central, eastern and southern England experienced below-average rainfall from 2010, but from April to July 2012 the country had record levels of rainfall, with further heavy rainfall in November.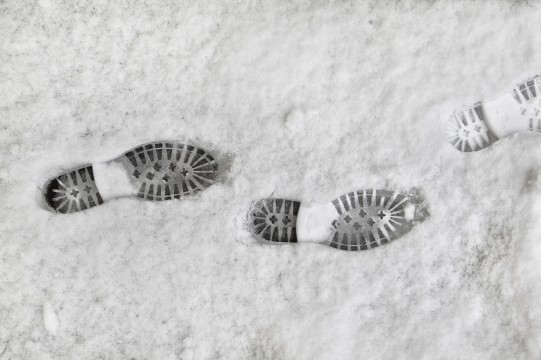 2010 was the last time we had a White Christmas in the UK, with snow and ice widespread across the country, and a mean temperature of -1°C making it the coldest December on record.
If you're teaching science, then using real-life events like these is a great way to introduce scientific concepts and principles. At Edulab, we offer an extensive range of scientific laboratory supplies to help you and your students get hands-on in your lessons – for more information, get in touch with us on 01366 385777 today. You can also keep up to date with our news on Facebook and LinkedIn.